The Heretic's Guide to Homecoming, Book Two: Practice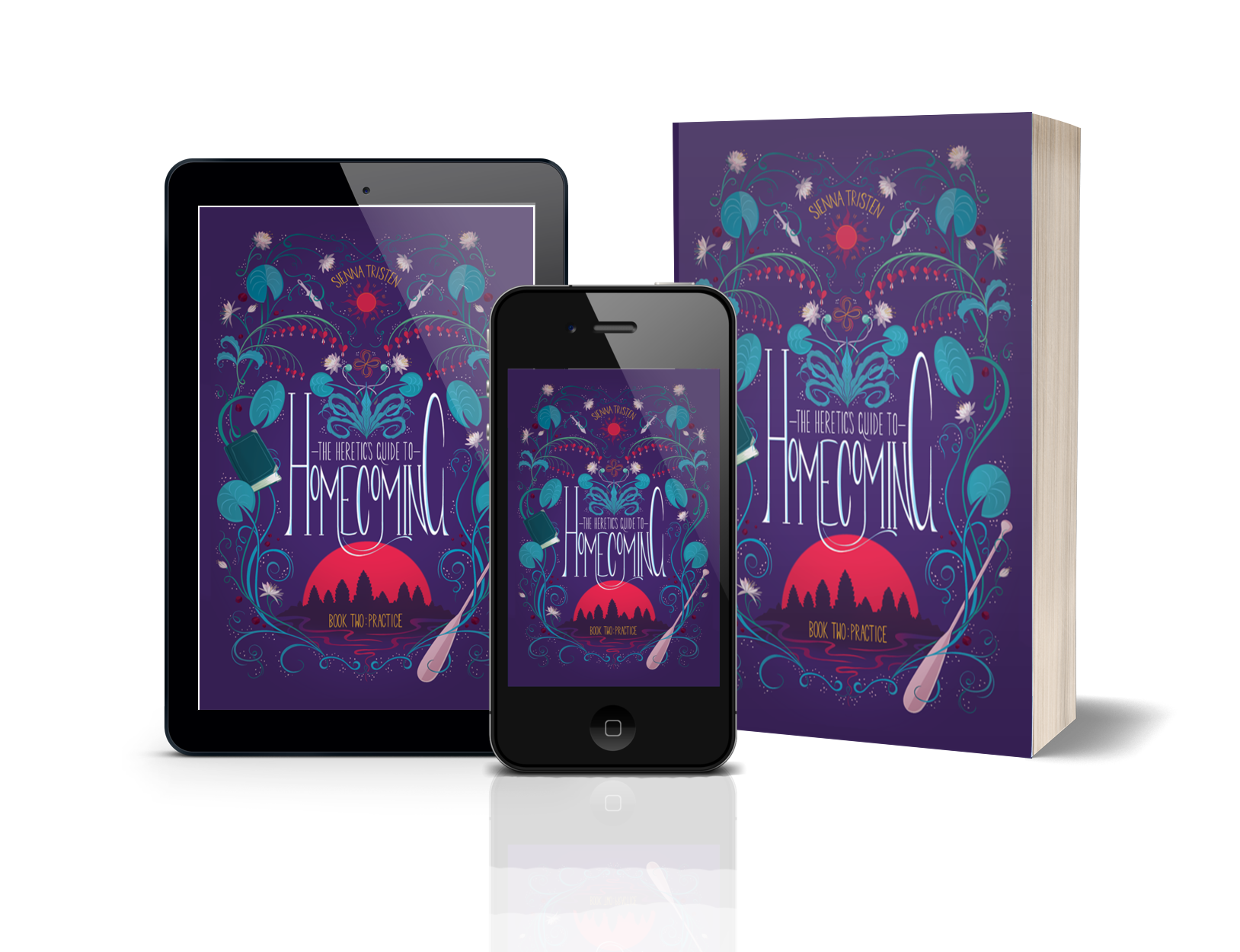 Freshly-risen from the underworld of his insecurities, Ronoah Genoveffa Elizzi-denna Pilanovani is halfway through his journey to the fabled Pilgrim State. But the world this side of the Iphigene Sea is not an easy one: violence and subterfuge litter the way forward, and something meaner stalks the edges of Ronoah's certainty, something that threatens to turn the very reason for his pilgrimage to dust.
To survive, he will have to be clever and kind in equal measure. To ask for help from the acrobats and queens-to-be and foreigners' gods that cross his path. To confront that beguiling, bewildering companion he travels with, the one whose secrets are so vast and unforgivable. He will have to draw on every story he knows in order to make it to the Pilgrim State with his soft heart intact—and then make it home again.
Mythic and multilayered, the final installment of the Heretic's Guide to Homecoming duology is a love letter to losing and regaining faith in the ways you move through the world.
PRAISE FOR HERETIC'S GUIDE: THEORY
WINNER of the 2019 IPPY Award for Fantasy!
WINNER of the 2019 Reader Views Award for Fantasy!
"Compelling and complicated in all the right ways. …beautifully written, not just in mythos but also in its treatments of its characters. Tristen writes on these emotions in a way that is rich with understanding and empathy."
-Reader Views
"Tristen's ambitious fantasy debut combines a coming-of-age tale, an obsessive love of words and stories, and an opulent created-world setting. …fans of detailed fantasy worldbuilding will revel in this voluminous story."
-Publisher's Weekly
"A character-driven story written with a gold-tipped pen. Highly recommended."
-The Wishing Shelf Book Awards
"This book is astounding. It is a deeply refreshing change from other books in the fantasy genre. Sienna Tristen is doing groundbreaking work."
"it draws you in like the comfort of sunlight filtering through trees, of waves lapping against the shore, of hushed conversations around a campfire, of home."
"I highlighted more passages in this book than in the rest of the books I've read this year combined. I thought I wasn't a sucker for good prose, and boy did this book prove me wrong."
"Mental health representation is incredibly important to me […] So when I say that Heretic's Guide to Homecoming is one of the best representations of anxiety and self-doubt I've ever seen, you know I mean it."
…and another 50+ 5-star reviews on Goodreads.